Mt.Ohira Hiking Course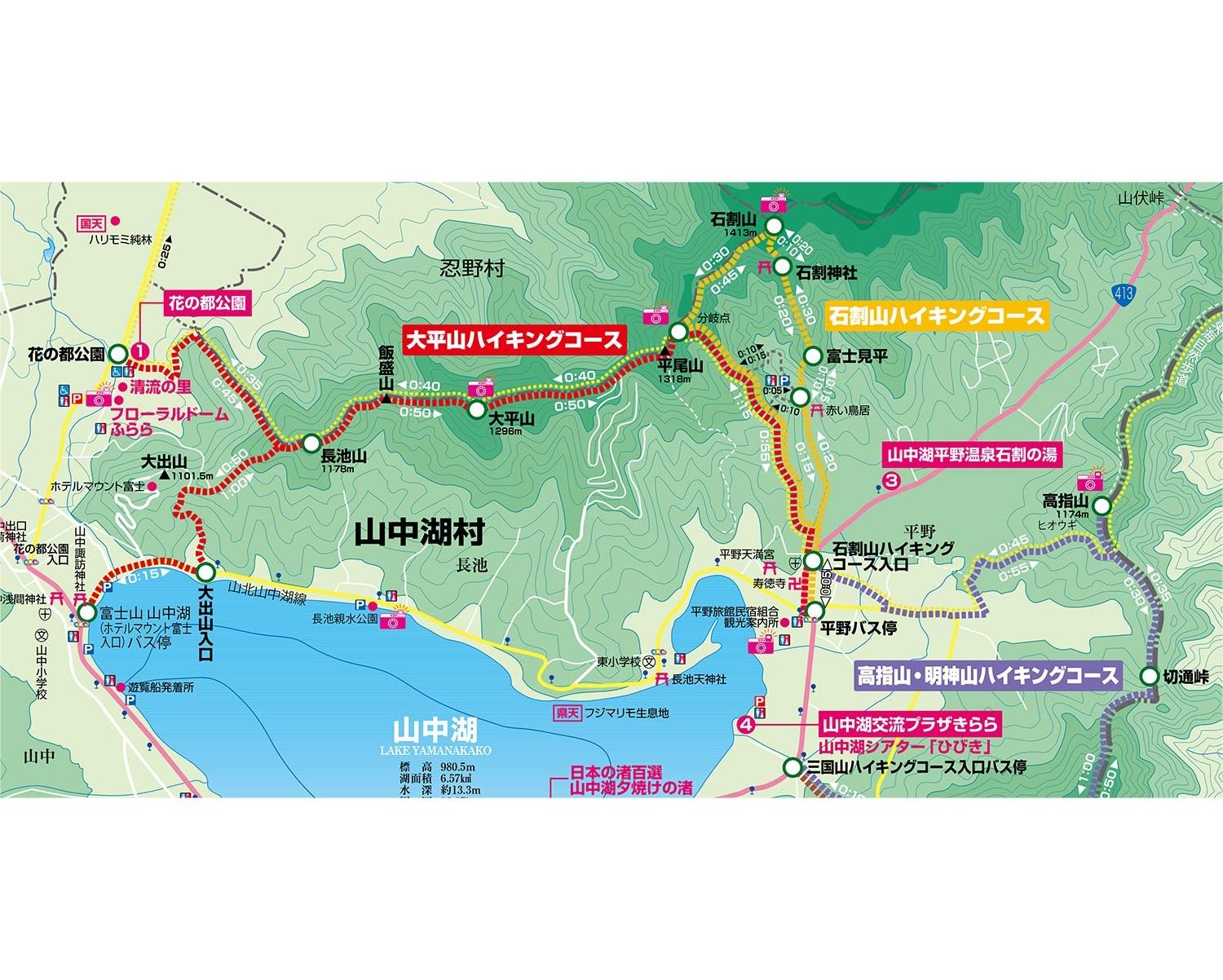 When Route 413 goes and goes ahead through divergence to hit ridge way which binds Mt.Ishiwari, Mt.Hirao, Mt.Ohira together when we climb mountain path among nature forests which are rich in Mt.Hirao, the Mt.Ohira area according to information for a while from point of torii of entrance to the left, toward Ishiwari mountainous district surface from Yamanakako communication Plaza Kirara, it arrives at Mt.Hirao. As Mt.Hirao has bench and table, we can take a break slowly. When it is approximately 40 minutes faster from there, superb view of Yamanakako is spreading Mt.Ohira with Mt.Fuji magnificent in front under eyes. Furthermore, we enjoy hiking to Mt.Iimori, Mt.Nagaike leisurely along ridge and arrive in "Hana no miyako Kouen(flower park)" of goal from Mt.Nagaike for approximately 35 minutes. Way home is route bus and tour bus "Fujikko-Go" from Hana no miyako Kouen(flower park) bus stop; to Yamanakako communication Plaza Kirara of start point.

●Walk distance:About 7km
●Altitude:1,296m (the Ohira mountaintop)
Suggested Time:Approx. 4 hours
Main modes of transportation:Walk
START
Communication Plaza Kirara
Multi-purpose park to be able to enjoy in multi-purpose for picnic in music for sports!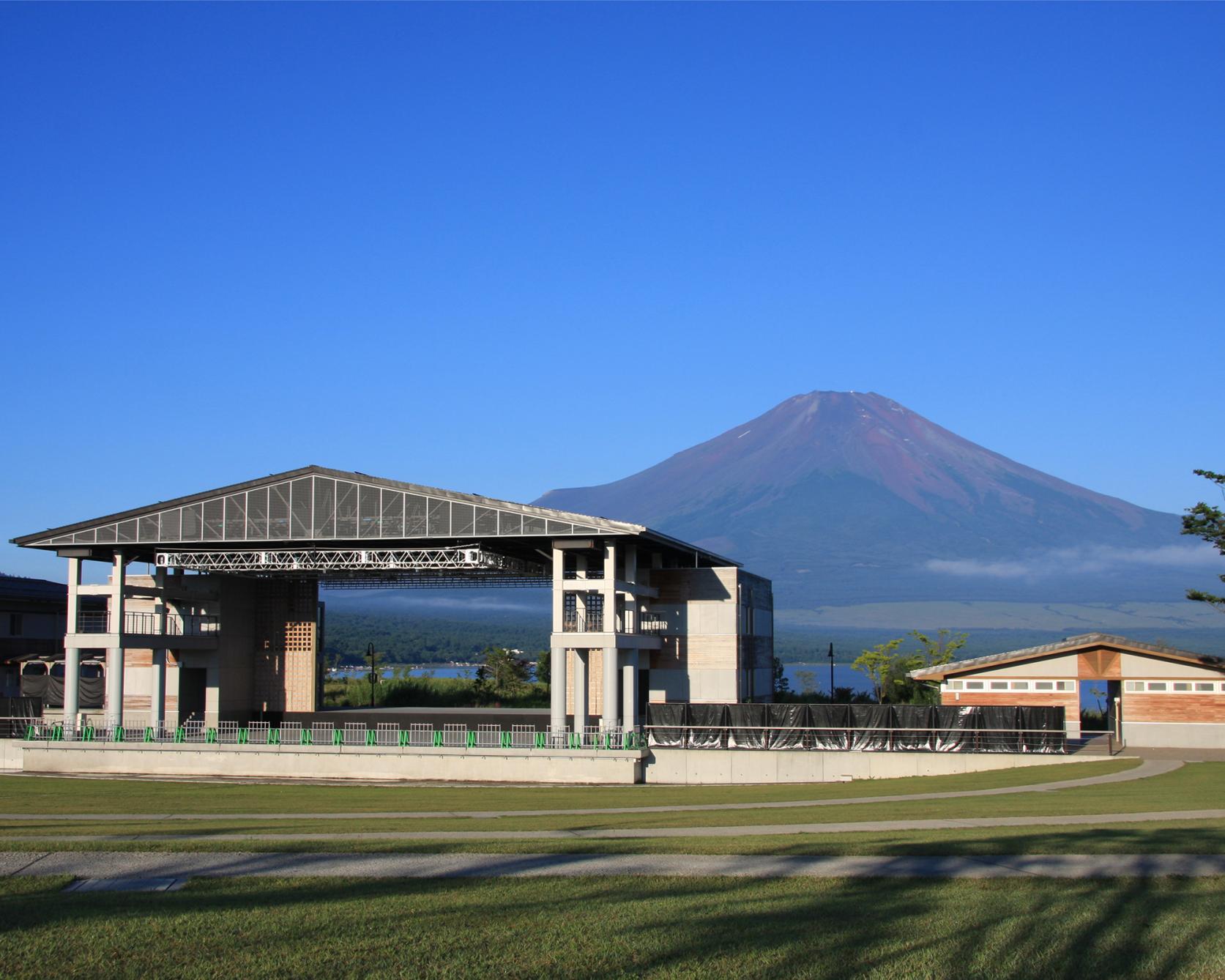 In garden, there is motion of Craig round, artificial turf facility which is available for the multipurpose use as large-scale outdoor theater Yamanakako theater "sound" and sports recreational activity. Besides, there are open spaces of natural turf which can conjugate widely as space of playground equipment and rest for children, and it is in facility to be able to enjoy in family.

●Restroom:Yes
●Toll Parking Lot:Yes
Mt.Ishiwari Entrance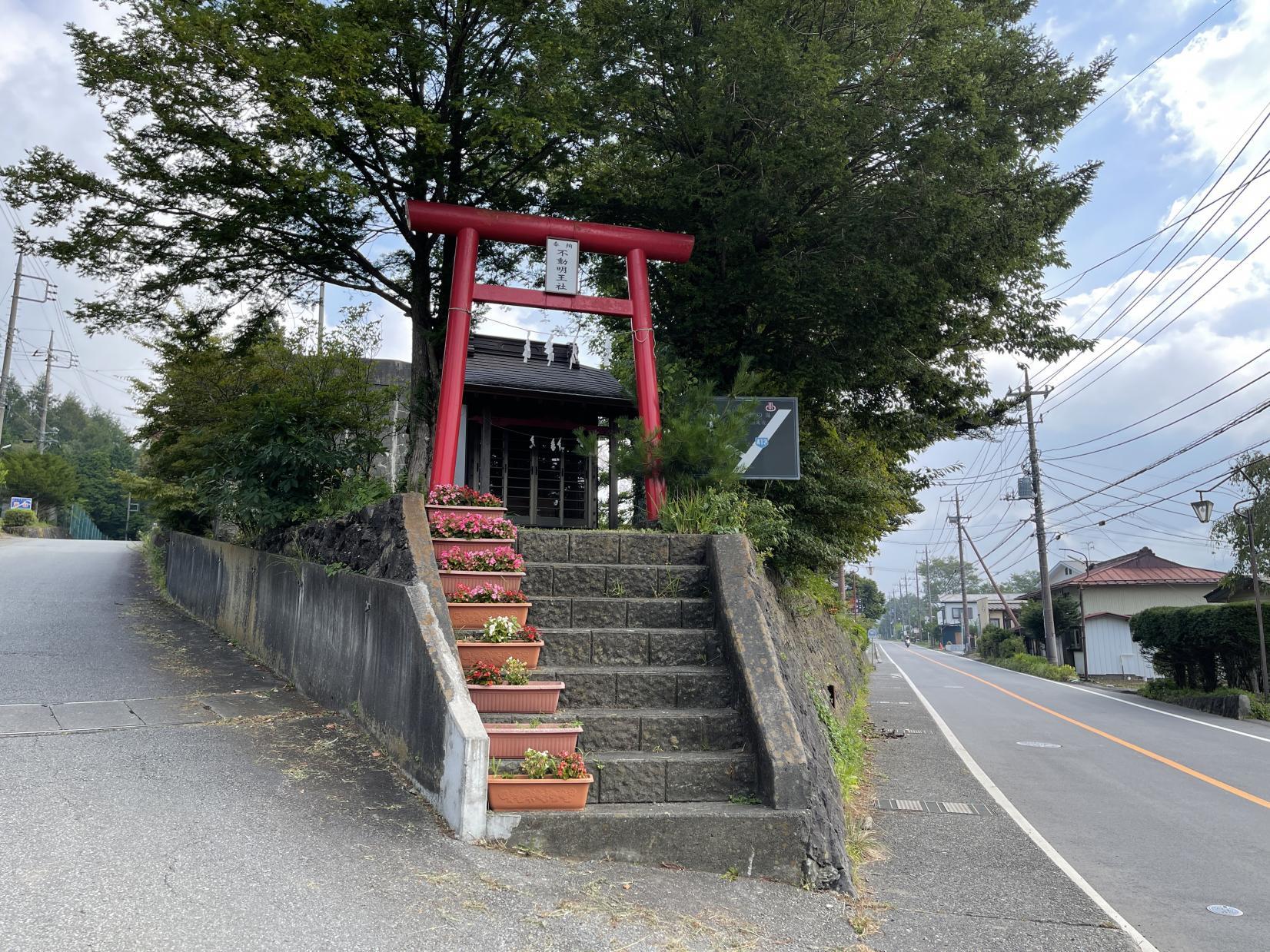 Branch Point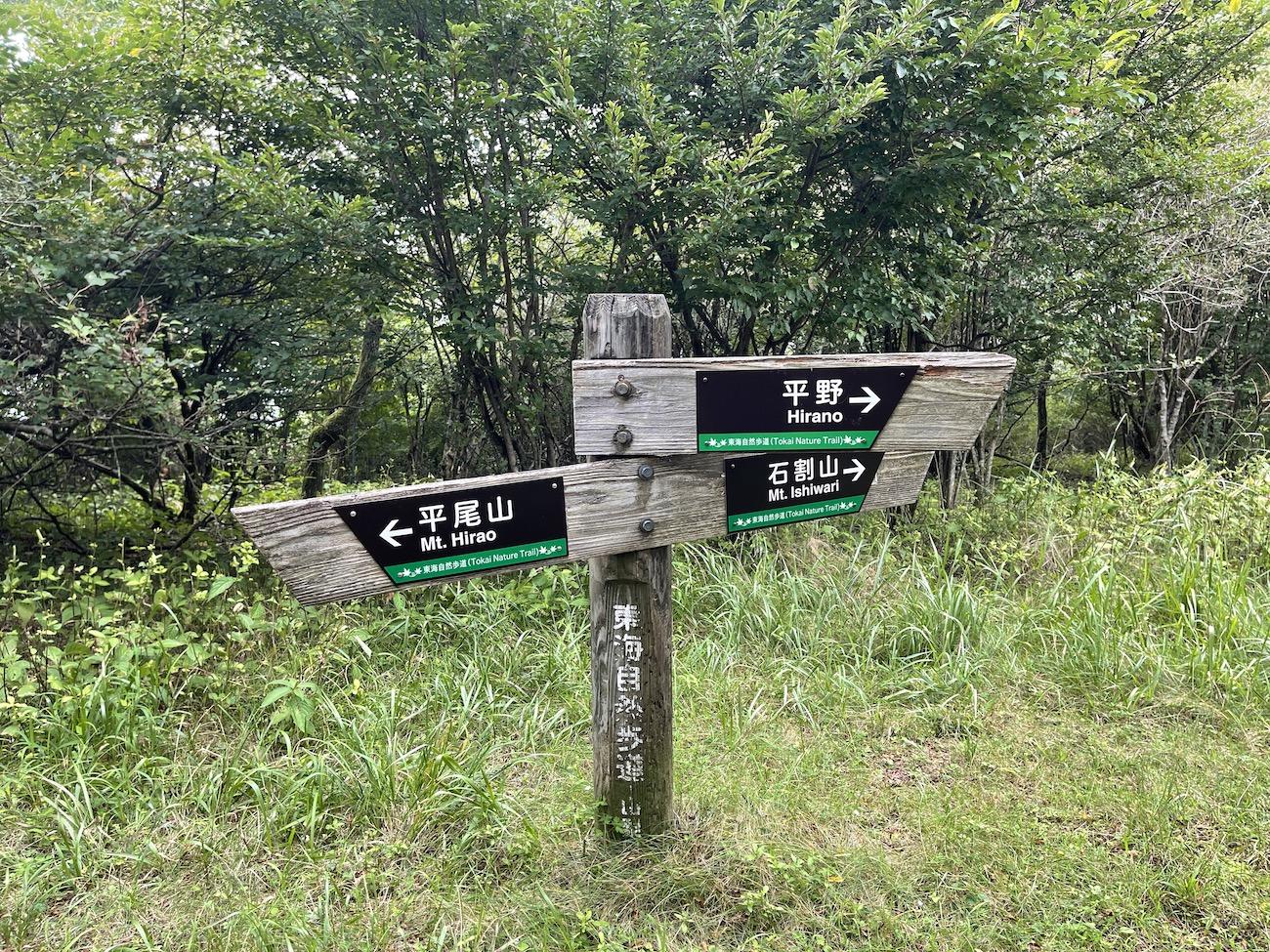 Mt.Hirao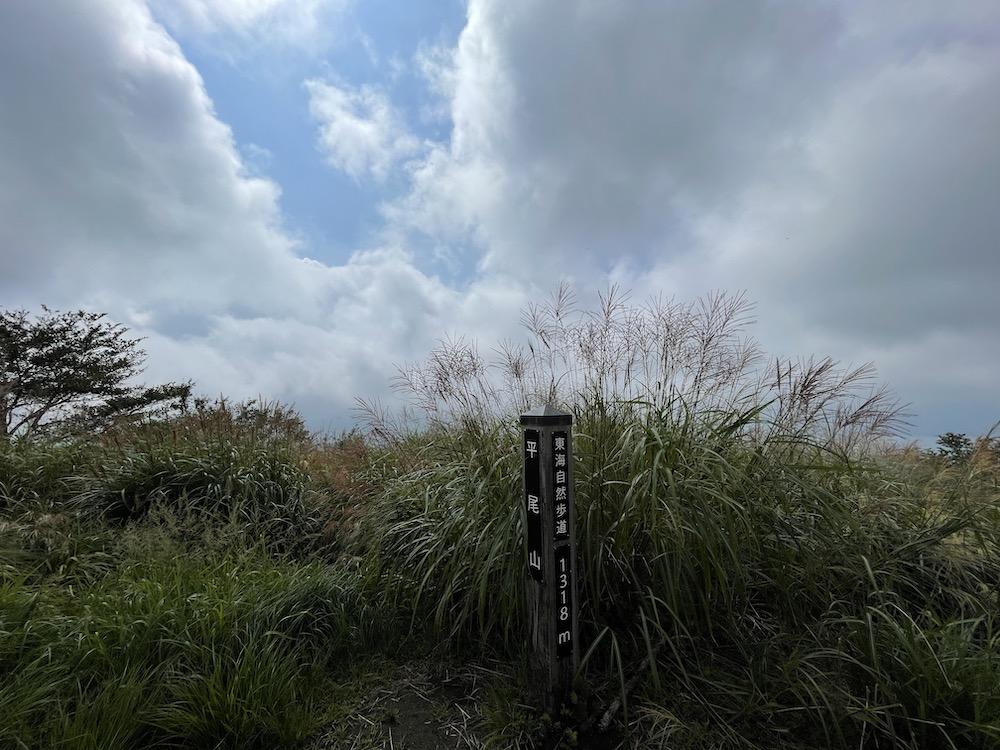 Mt.Ohira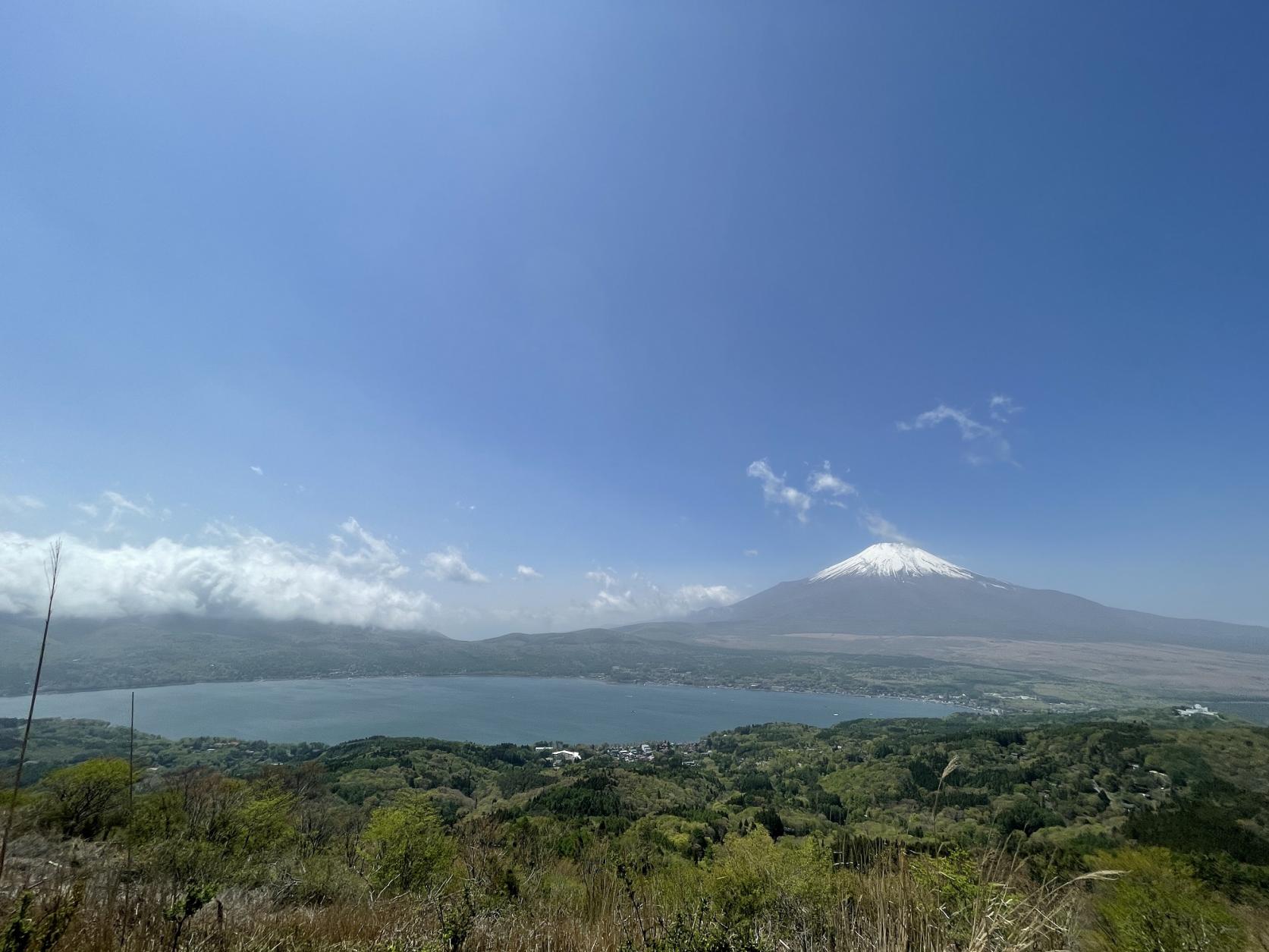 Mt.Iimori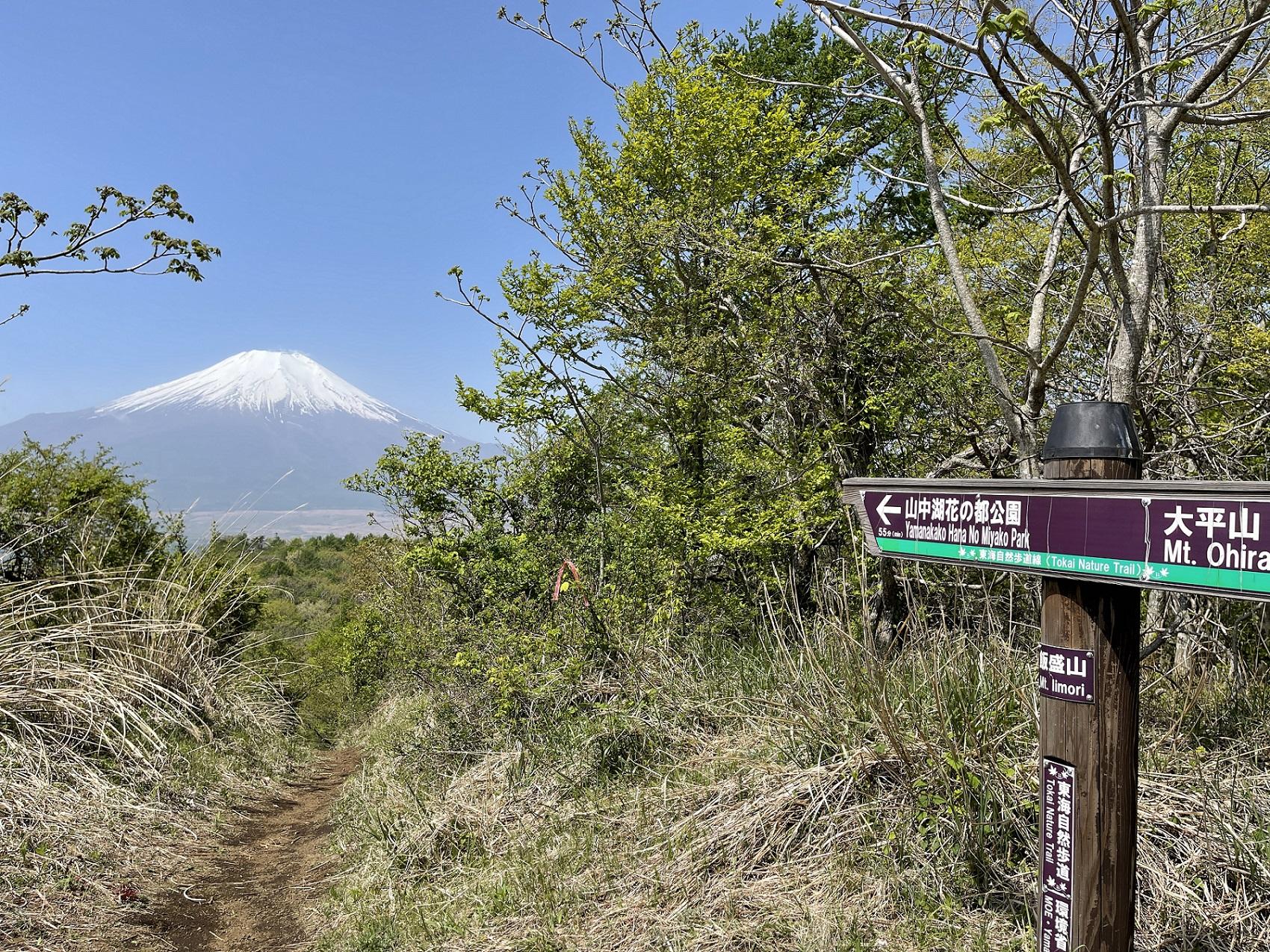 Mt.Nagaike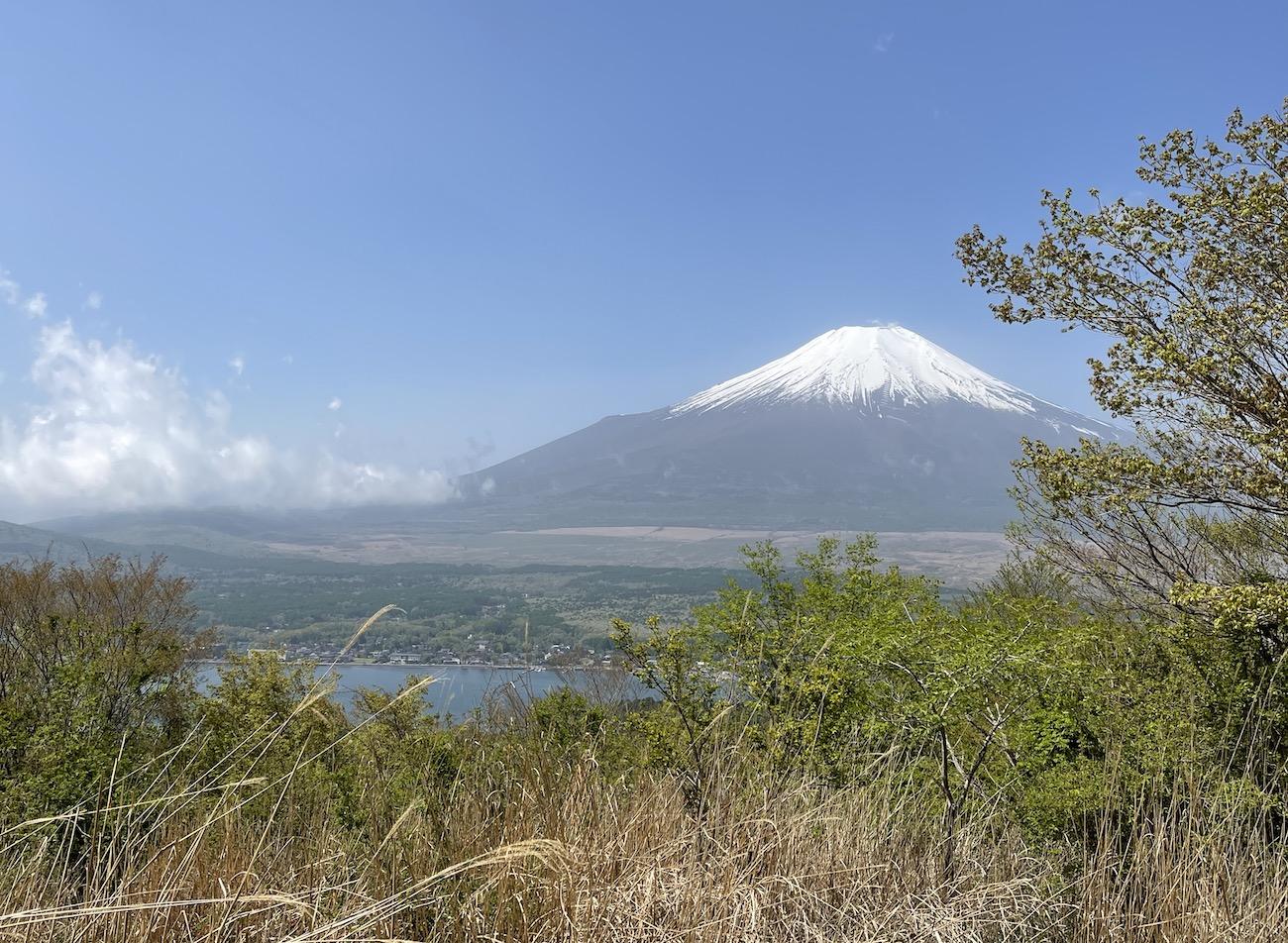 Mt.Fuji Yamanakako Bus Stop(Hotel Mt.Fuji Ent. Bus Stop)
Yamanakako Hana no miyako Kouen(flower park)
300,000 square meters of paradise of flower to be able to enjoy contest of magnificent Mt.Fuji and flowers turning color every season!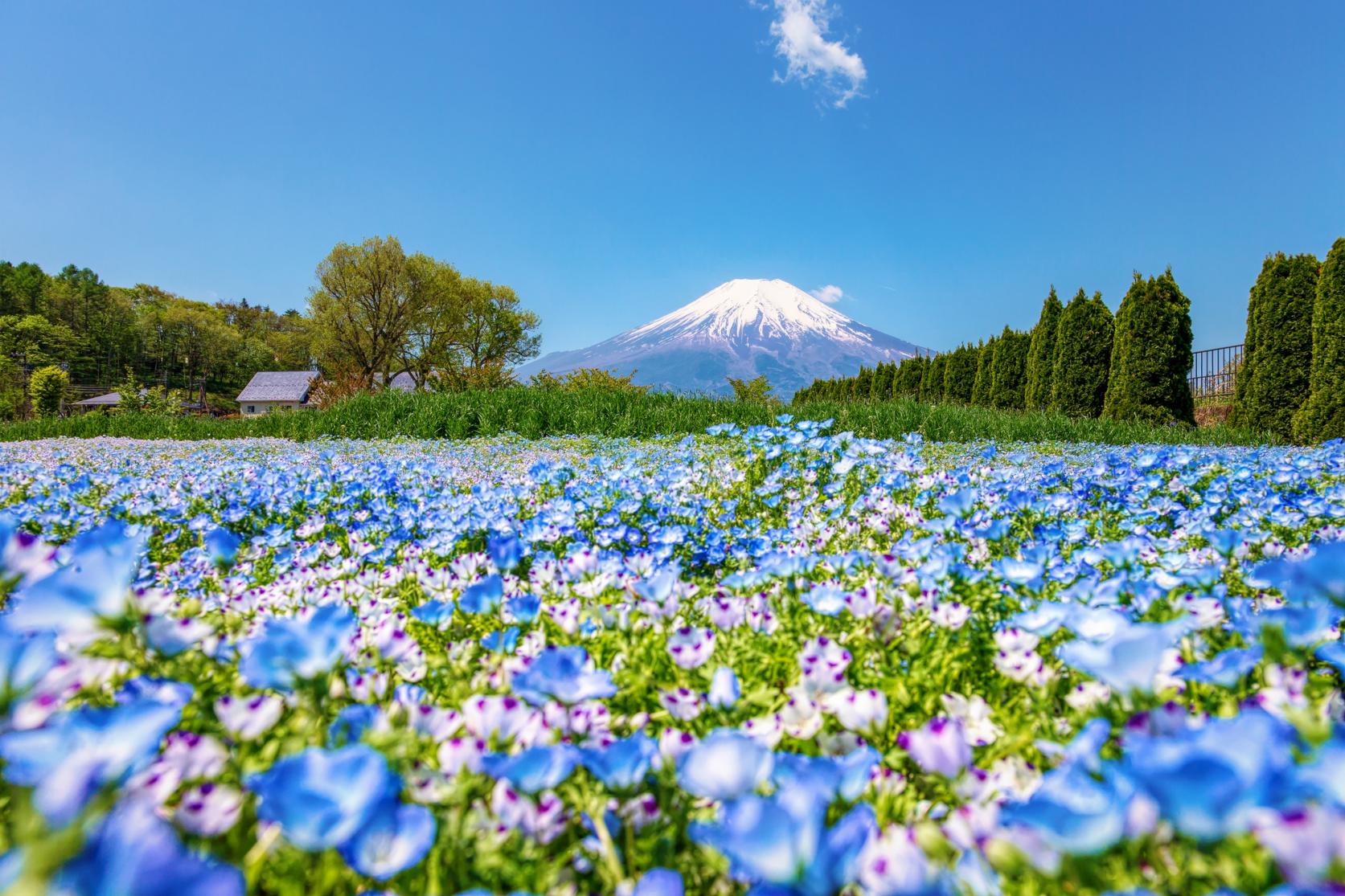 It fills up the bank of lake "Yamanakako" nearest Mt.Fuji, site of 1,000 meters above sea level in seasonal flowers, and bright color and rich nature are dramatic, and they direct lakeside holiday. In addition, greenhouse of all weather type is in village of clear stream and can appreciate the rare tropical zone system plant or orchid throughout the year.

In addition, there is Japanese-style garden, and there is lava tree type basement experience zone touched in three University waterwheel, waterfall of Myojin of drop 10m 80m in width, water playground equipment open space that can get close to water, mystery of Mt.Fuji eruption.

●Restroom:Yes
●Toll Parking Lot:Yes
Show Details

| | |
| --- | --- |
| Address | 401-0501 山梨県南都留郡山中湖村山中1650 |
| Telephone Number | 0555-62-5587 |
| Open | 8:30-17:30 (4/16-10/15), 9:00-16:30 (10/16-4/15) |
| Closures | Every Tuesday (except New Year holidays) of 12/1-3/15 |
Oshino Hakkai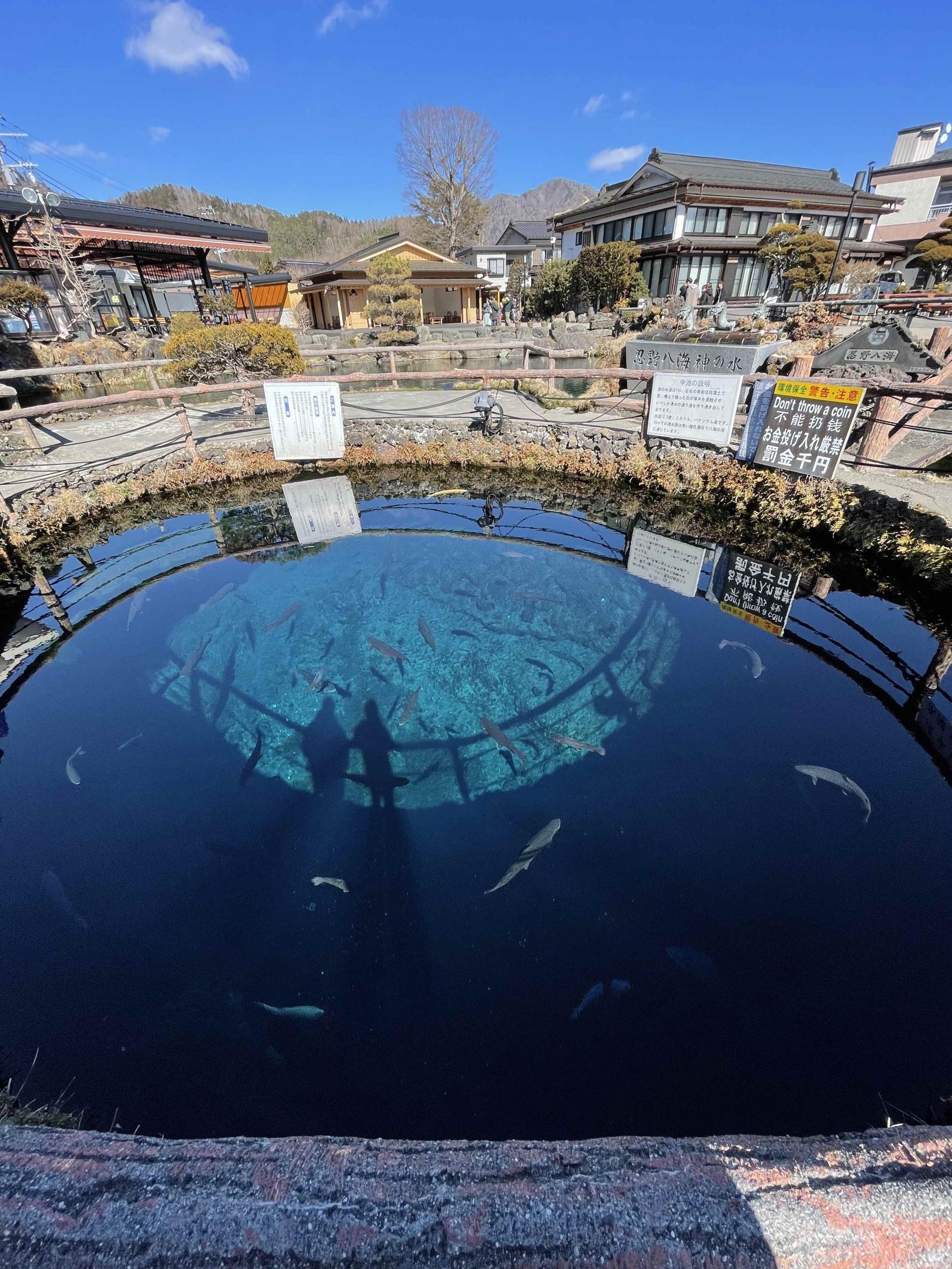 GOAL
Google Map may not be displayed properly if the maximum daily data usage is reached.
People who viewed this page also viewed these pages.